April 15 – May 31, 2010
Singapore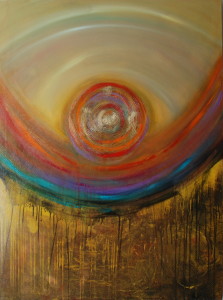 Three female artists: Janiz Chan (Malaysia), Maninder Krishnan (Singapore), Priyanka Gupta (India).
Janiz Chan, one of Malaysia's most sought-after female artists, depicts metamorphosis, evolution and karmic cause-and-effect in her hyper surrealist artwork.
For Maninder Krishnan, a Singapore resident, portraiture is the most satisfying form of expression, allowing her to make full use of her drawing abilities and knowledge of facial features.
Priyanka Gupta, who lives near San Francisco, attempts to bridge the culture gap between the eastern and western worlds by expressing the subtle strength of women while exploring feminism in the context of Indian society.